What's Up? What's Hot? What's New? and Event Calendar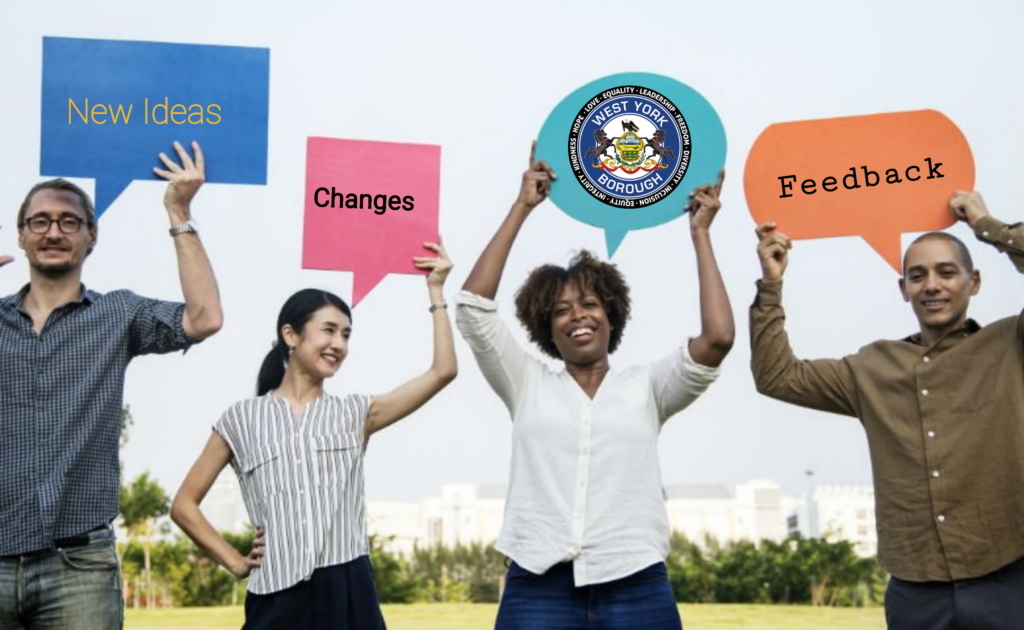 What's Up?
Calendar of Events
Local Government Working for You!

Find out what's on the agenda!
What's Hot?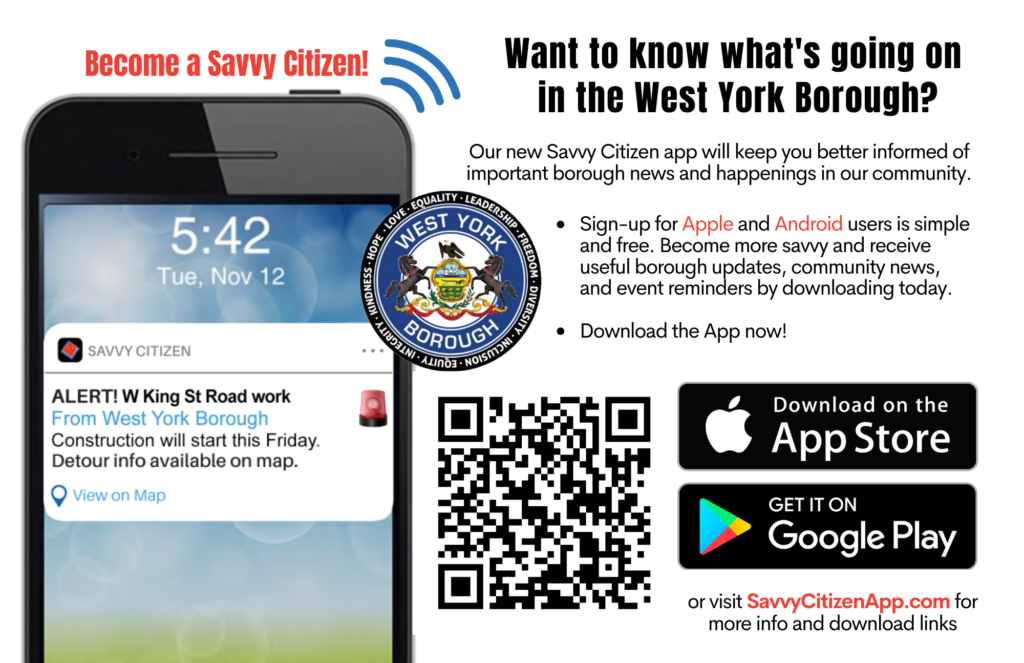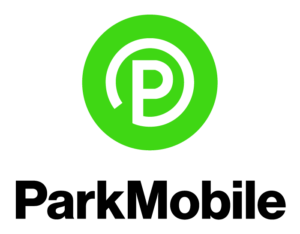 Proposed ParkMobile App
Now Live on Market Street!

West York Borough approved a new payment app for on-street meter parking. This app allows individuals the ability to pay by credit or debit card for meter parking.
The base processing fee is .50 cents per parking transaction.
The program comes with a free branding program to inform the public and a free in-house tracking program for meter enforcement and signage.
This program at this time would be an added service for convenience of payment. It also has built in time alerts to help you not get a parking ticket.
This app would not be paid for by tax dollars. It would solely be paid for by the end-user via the transaction fee.
Look for this roll-out in February 2022!
The base processing fee is .50 cents per parking transaction.
What's New?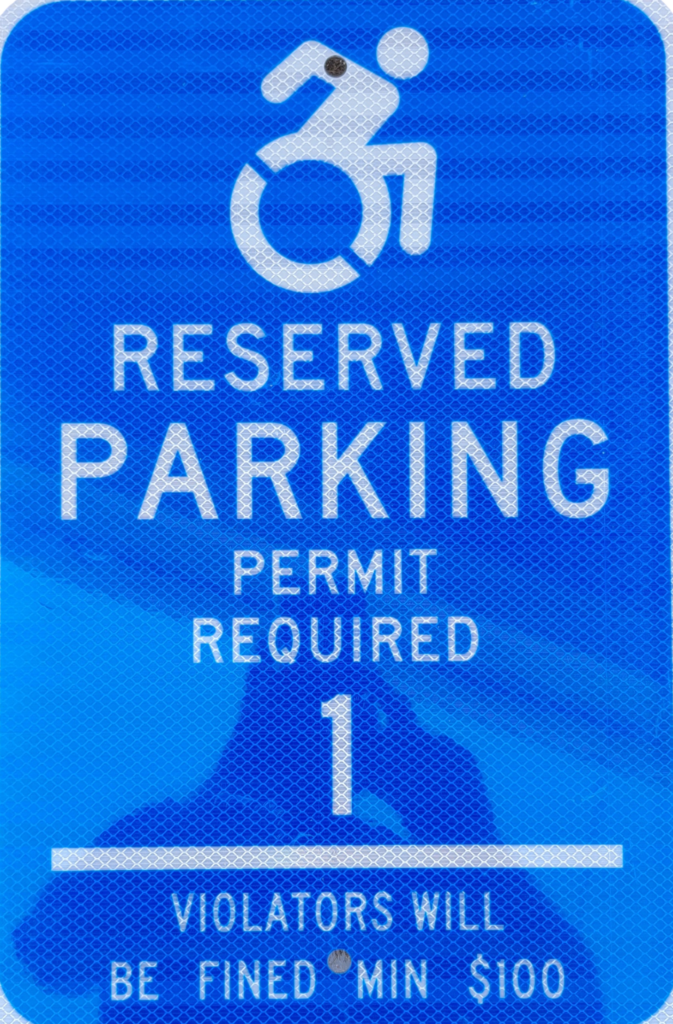 New Handicap Parking

Borough Council Approved!
If you currently have a handicap sign, the Borough will be contacting you on obtaining your new personalized handicap sign and placards. Only individuals with your number on a Borough handicap permit can park in your spot. The initial application and approval rules still apply. Your permit number will match your street sign.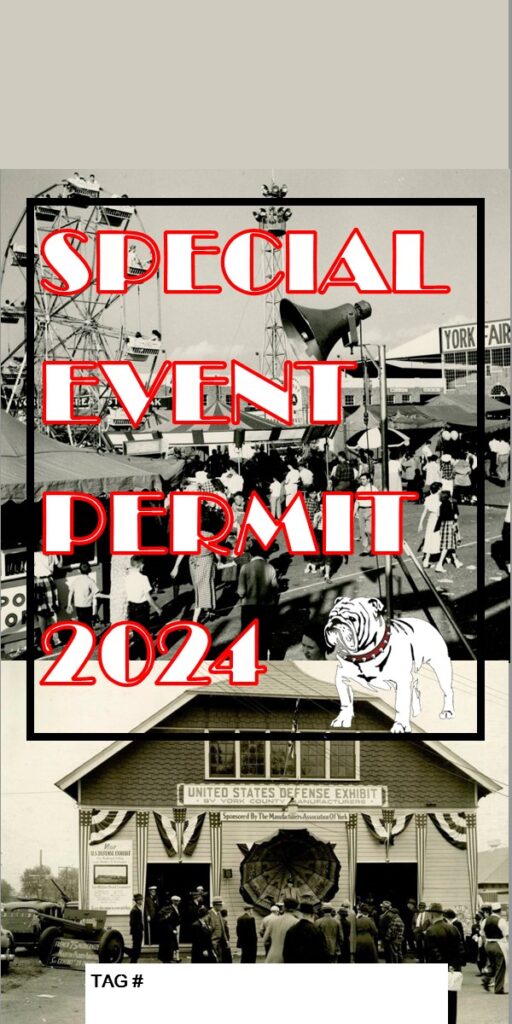 Special Event Parking Changes.

ATTENTION! Residents in the special event parking zone, the 2023 permits are available to purchase. The permit is required in the special event parking zone in order to park during any "special event" and the York State Fair. 3 permits are available per household.
The permit is $5 per permit.
The permit is good for all events in 2023. The placards were designed to not have any personal information on them. As a mirror hanger they can be easily applied during events all year long. No more tape, no more stickers. No more scramble to get them two days before an event or the York State Fair.
The documentation requirements have not changed. Call 717-846-8889 for more details or email at [email protected] It is now much easier and flexible for you to obtain your permit. Next year's permits will be available starting in December 2023. No more rushing around 3 days before the fair. Verification can also be given electronically for easier distribution.
There is no enforcement this weekend. The first event for enforcement this year is the York State Fair.
Market Street residents within the meter district are now included in the special event zone. During the York State Fair, the meters will be bagged to only allow borough residents and businesses access to the parking.
Market
That sounds pretty great huh?